ICRE News
November 10, 2021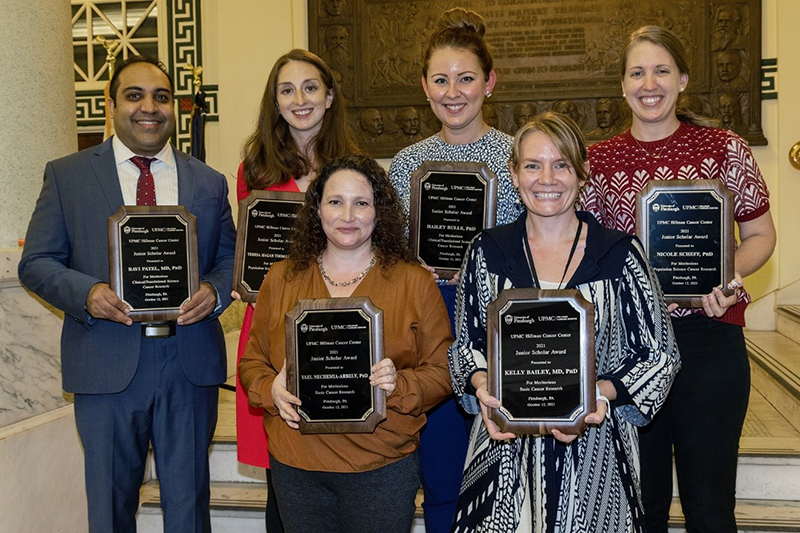 Congratulations to assistant professor of medicine Hailey W. Bulls, PhD, of the Division of General Internal Medicine, on her receipt of the UPMC Hillman Cancer Center Junior Scholar Award for Clinical/Translational Cancer Research.
Dr. Bulls was recognized for her research on October 12 at the Hillman Cancer Center's Scientific Retreat held at Soldiers and Sailors Memorial Hall. Dr. Bulls is currently a Clinical and Translational Science (CTS) Scholar (KL2) at the Institute for Clinical Research Education.
UPMC Hillman Cancer Center, formerly known as the University of Pittsburgh Cancer Institute, is the only National Cancer Institute (NCI)–designated Comprehensive Cancer Center in western Pennsylvania and maintains close affiliations with Pitt's School of Medicine.
Photo credit: Linda McAllister-Lucas, MD, PhD